How to find us:
Cooperstown is located in central New York State, 70 miles west of Albany and 30 miles south of the New York Thruway.
Nearest airports are Albany(72 Miles east) or Syracuse(95 miles west)
From the west:
Use Thruway Exit 30 at Herkimer (Rt.28);
From the East:
Use Thruway Exit 25A to Rt. I-88 to Exit 17
From the South:
Use Rts. I-88 and 28 (Binghamton-Oneonta-Cooperstown)
From the Southeast:
Use Thruway Exit 21 (Catskill) and use Rts. 145, 20 and 80
Other scenic drives are possible along Rt.20 east or west and Rt. 28 through the Catskill Mountains.
Our nearest airport is Albany Intl, which is just 72 miles away. Compare Flights to Albany today, and get the best deal. Alternatively, view the range of alternative airports for how to get to us.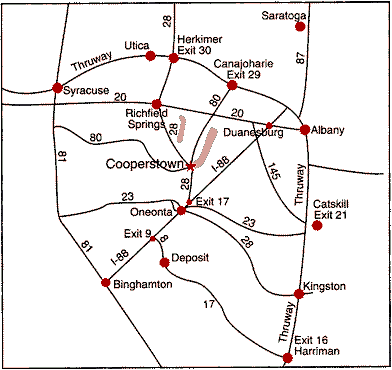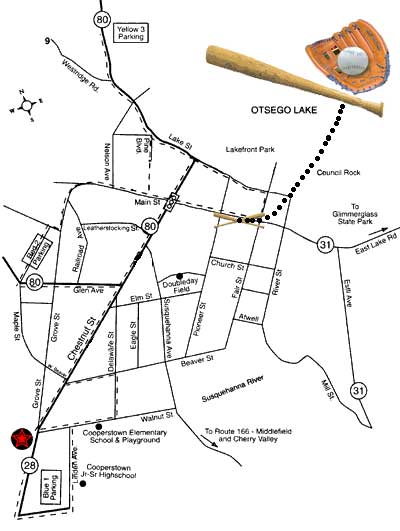 The Star is shining where the Rose and Thistle Bed & Breakfast
is located once you arrive in Cooperstown.