Tuesday, 27 March, 2018 13:09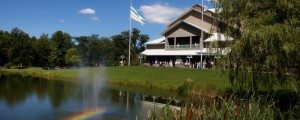 There's no place like the Glimmerglass Opera. Come and experience the world class operas and musical performances in a beautiful and relaxing lakeside setting!
The 2021 season offers performances of new productions of Mozart's The Magic Flute, Verdi's Il Trovatore, Offenbach's Songbird (La Périchole), and the world premiere of The Passion of Mary Cardwell Dawson, a new work about the founder of the National Negro Opera Company, the longest-running all-Black opera company in the United States. The season will also feature Gods and Mortals, an event featuring works of Wagner, and To the World, a concert of musical theater favorites.

And, the 2021 season marks the beginning of Common Ground, a three-year initiative that will unveil six new pieces that tell stories of life in America.
From July 15 through August 17, you will hear amazing artists perform from the new Andrew J. Martin-Weber Lawn Stage in 90-minute re-imagined tellings of some of your favorite operas.
Reserve your room today at The Rose and Thistle Bed and Breakfast.
Look forward to having you as our guests.