Tuesday, 27 March, 2018 13:09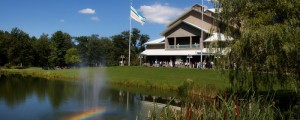 There's no place like the Glimmerglass Opera. Come and experience the world class operas and musical performances in a beautiful and relaxing lakeside setting!
The 2023 Festival will feature productions of Puccini's La bohème, Bernstein's Candide, Gounod's Romeo and Juliet, Handel's Rinaldo and a world premiere youth opera, The Rip van Winkles by Ben Morris and Laura Fuentes.
La bohème | Puccini
Young Parisians with big dreams encounter love, laughter, heartbreak and loss in one of opera's most unforgettable scores.
Candide | Bernstein
Based on Voltaire's novel, Candide considers the absurdity of life with a mix of wit, satire and heart in this fast-paced story of youthful idealism.
Romeo and Juliet | Gounod
This classic tale of feuding families and fateful love glows with Gounod's radiant melodies.
Rinaldo | Handel
Rinaldo's fantastical story of love, magic and heroism features some of Handel's greatest hits.
The Rip Van Winkles | Morris/Fuentes
In an idyllic rural valley, parents conspire to keep the youth oblivious to the modern world in this world-premiere youth opera. This production is not included in a Ticket Package.