Tuesday, 27 March, 2018 13:09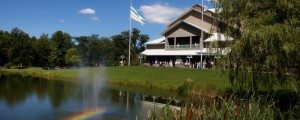 There's no place like the Glimmerglass Opera. Come and experience the world class operas and musical performances in a beautiful and relaxing lakeside setting!
The 2022 Festival will feature productions of Rodgers & Hammerstein's The Sound of Music, originally slated for the summer of 2020. Bizet's Carmen takes the stage in a new production directed by 2022 Artist in Residence Denyce Graves, followed by the new work Tenor Overboard, weaving some of Rossini's most spectacular music together in a new comic opera with a book by the famed playwright Ken Ludwig. The next installment of Common Ground, the Festival's multi-year initiative of new, commissioned works, is a double bill of Kamala Sankaram and Jerre Dye's Taking Up Serpents, paired with the world premiere one-act Holy Ground, by Damien Geter and Lila Palmer.