Tuesday, 27 March, 2018 13:09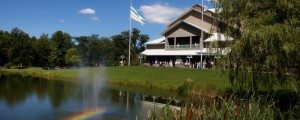 There's no place like the Glimmerglass Opera. Come and experience the world class operas and musical performances in a beautiful and relaxing lakeside setting! The 2019 season features Show Boat, La Traviata, The Ghosts of Versailles and Blue.
Join us in 2019, as we offer new productions that explore themes of transformation and revolution. With music spanning more than 100 years, including a world premiere by acclaimed composer Jeanine Tesori, the season offers the opportunity to rediscover favorites and witness a landmark production as well as intimate venues featuring meals with artists and much more.
Reserve your room today at The Rose and Thistle Bed and Breakfast.
Look forward to having you as our guests.